Land Use Distribution Analysis (PDF 92 KB)
Land Use and Trip Generation Methodology (PDF 326 KB)
The study area is a multi-jurisdictional planning area. Planning in this area involves many agencies and requires extensive coordination to address the complex relationship between land use and transportation.
An analysis of projected land use based on a market analysis was completed for the study area
The land use in the study is very diverse. It includes residential, industrial, commercial, rural, federal lands, tribal land, military to name a few.
Click here to view full-screen Land Use map
Final Fairchild Joint Land-use Study Noise Contour: A Joint Land Use Study (JLUS) was conducted by Spokane County. The JLUS was designated to create a community-based plan that builds consensus and obtains support from varied interests, including residents, property owners, local elected officials, business interests, the military, Native American Tribal governments and State and Federal agency representatives. The map below represents the Final-Fairchild-joint-land-use-study noise contour map that assess potential noise related to four future mission Scenarios
scenarios. (Click on the map for the full document of the study)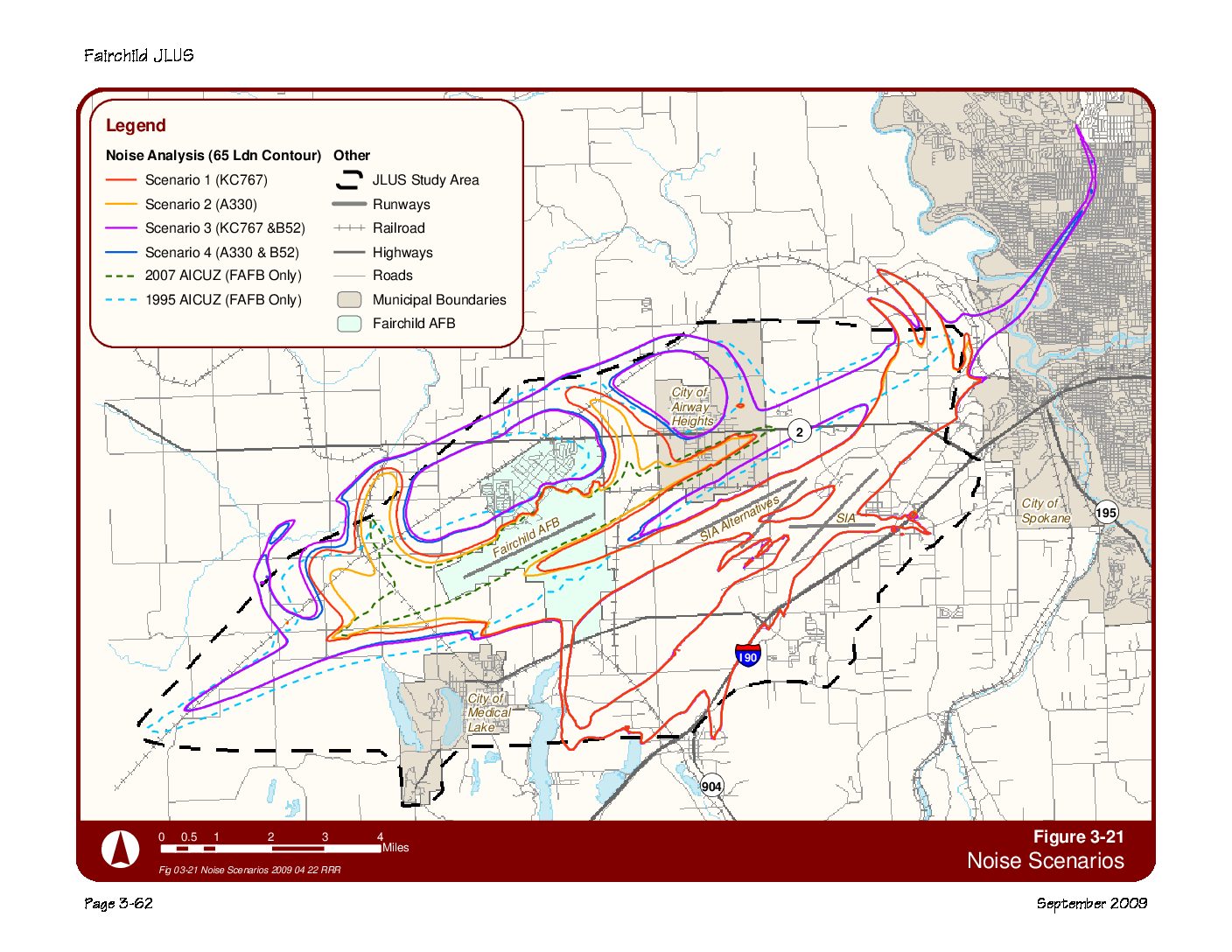 Access to Jobs using Sugar Access (ArcGIS)
Sugar Access maps were created in Geographical Information Services (ArcGIS) in order to identify access to jobs and Transit in the AM and PM peak hour timeframes. See the links to the information below.
Sugar Access WPSA Access to Jobs Auto AM Peak Hour (pdf 560KB)
Sugar Access WPSA Access to Jobs Auto PM Peak Hour (pdf 567KB)
Sugar Access WPSA Access to Jobs Transit AM Peak Hour (pdf 709KB)
Sugar Access WPSA Access to Jobs Transit PM Peak Hour (pdf 560KB)