5-day closure of State Route 202
In 2023, contractor crews working for WSDOT will close State Route 202, also known as Redmond-Woodinville Road, just north of Northeast 124th Street for five days. State Route 202 south of the intersection and Northeast 124th Street will remain open. During the closure, crews will excavate the roadway, install the new fish passage structure and repave. Lane closures to stage and remove equipment may also be needed, but these will be scheduled during off-peak or overnight hours.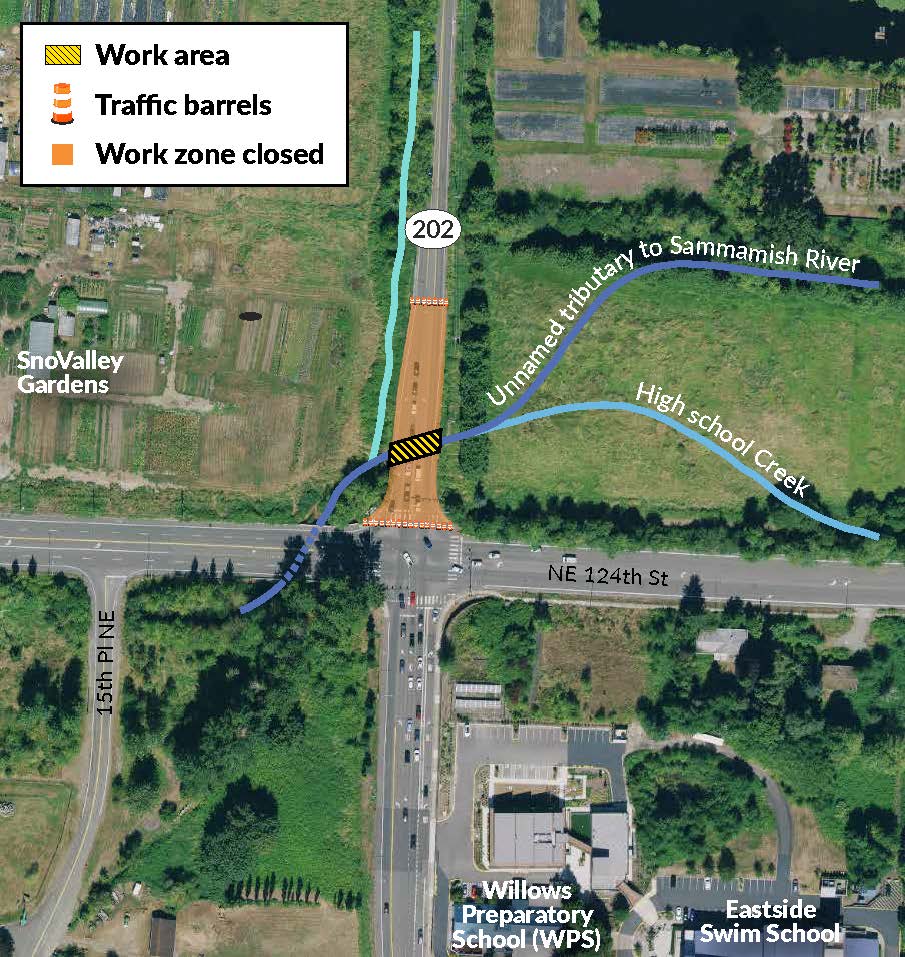 We looked at several alternatives for constructing the new culvert. We determined that a five-day continuous closure of SR 202 north of the intersection would maximize crew safety and construction progress while minimizing the effects on people in the area. Any alternative closure option wouldn't provide the same safety benefits and would affect traffic for a much longer duration.
Detour
The signed detour will direct travelers to I-405 where they can travel north to Woodinville or south to Redmond. The 131st Avenue Northeast on- and off-ramps will be used at the north end of the detour, while the Northeast 124th Street on- and off-ramps will be used at the south end. Bicyclists and pedestrians can bypass the closure by using the Sammamish River Trail which runs parallel to SR 202 and will not be affected by this work.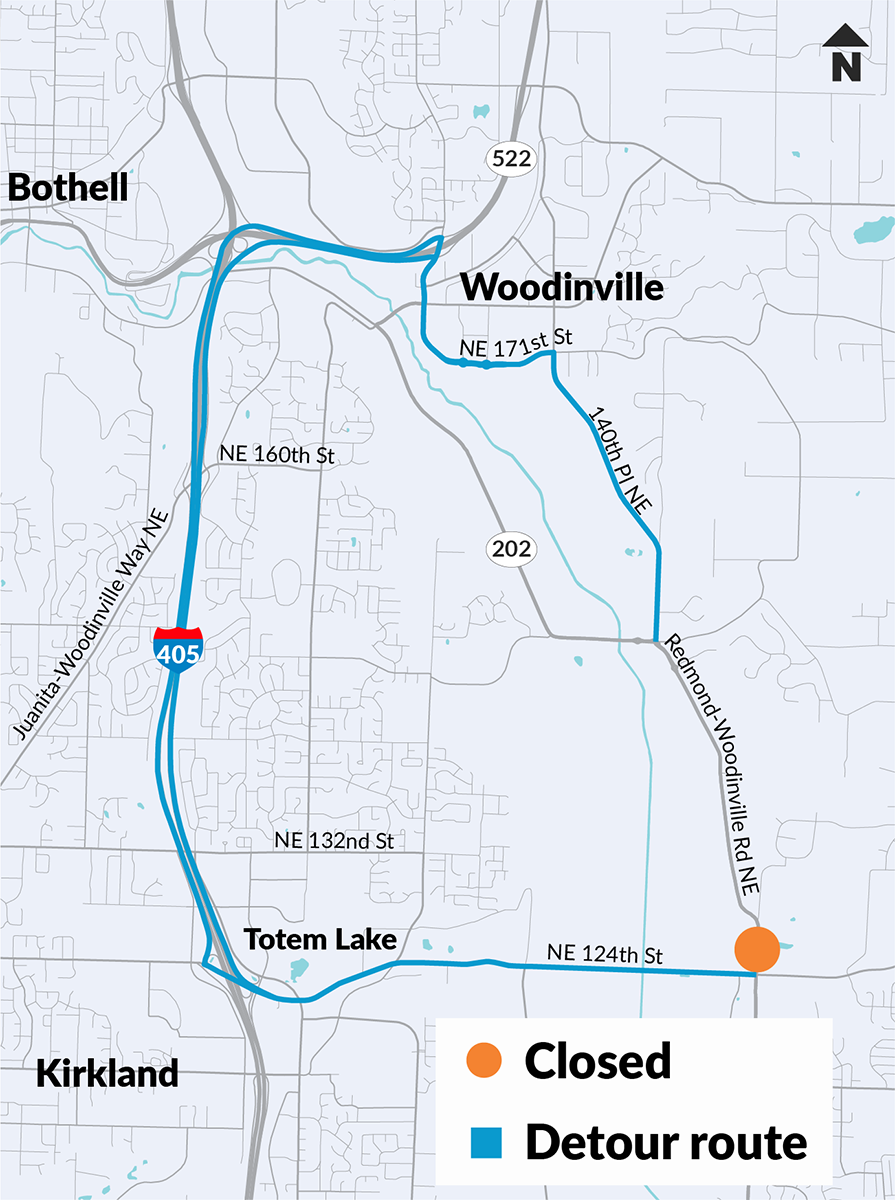 Timeline
May 2, 2022
Online open house opens
May 31, 2022
Receive all open house feedback
Oct. 31, 2022
Project is advertised to contractors
TBD, 2023
Construction begins