English | 简体中文 | 繁體中文 | 日本語 | 한국어 | Русский | Español | Tiếng Việt
Background
The Washington State Department of Transportation is restoring and improving access for native fish species to streams and rivers by removing culverts and other barriers to fish passage. In western Washington, that means building hundreds of bridges and other structures under state highways to help fish access upstream habitat where they can breed and grow.
To achieve this, we will build four bridges – two under Interstate 90 and two under local roads in Bellevue, which will restore the natural stream conditions of Sunset Creek. Building these bridges and removing culverts will open up access to 1.65 miles (2.65 km) of habitat for native salmon and steelhead.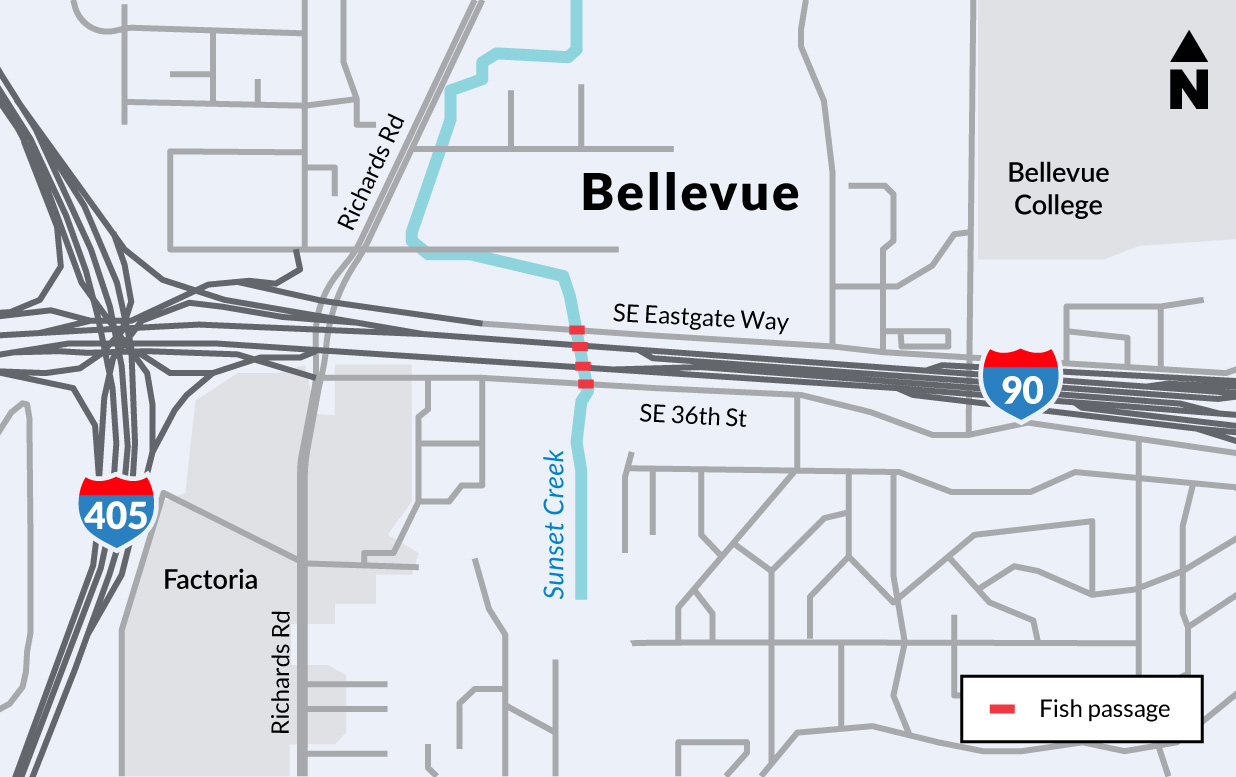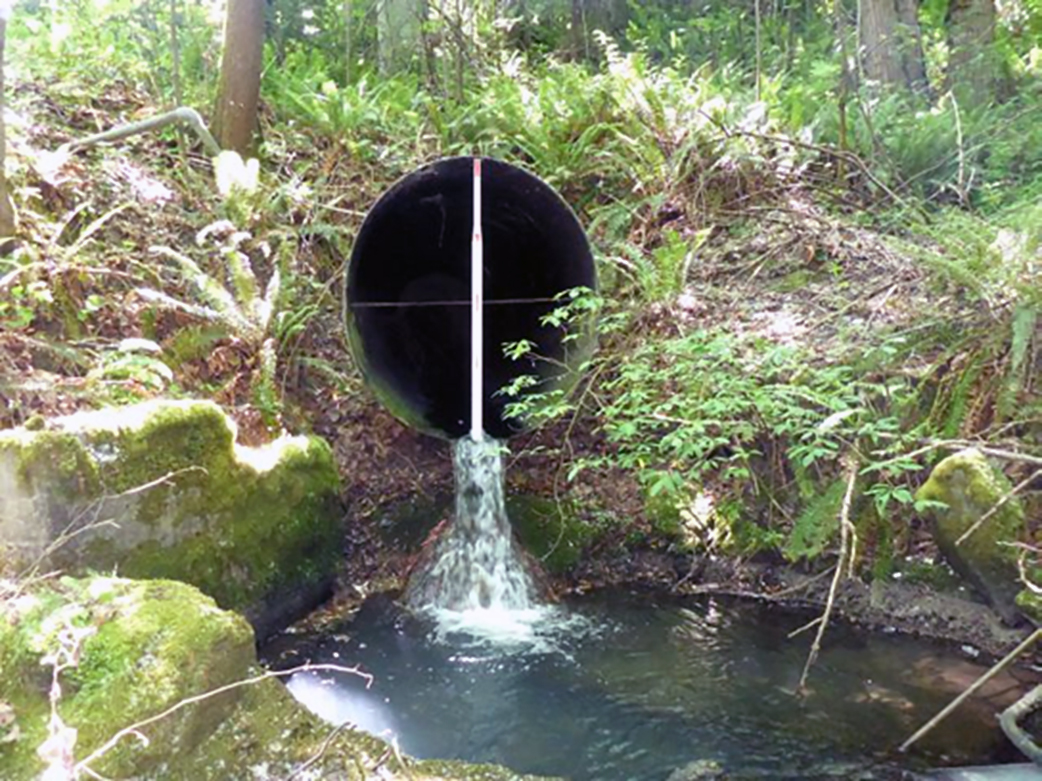 Schedule
This project is combined into a single contract with two other King County fish passage projects on SR 161 in Federal Way and SR 202 and 203 in east King County. Construction for this combined project will start in 2023 and continue through 2026, beginning with I-90 Sunset Creek. More information about this project, including upcoming traffic closures can be found on the I-90 Sunset Creek project page.
Project Benefits
This project is part of WSDOT's fish passage recovery program that reconnects streams and rivers across Washington. Improving fish passage for salmon and steelhead provides environmental, cultural, and economic benefits, including:
Providing an important food source for over 100 species of wildlife, including orca.
Upholding cultural connections for tribes whose traditions and lifestyles have relied on salmon and steelhead for millennia. Washington state must uphold treaty-reserved fishing rights, ensuring that salmon are present and available for harvest.
Supporting an estimated 16,000 jobs and over $500 million in income through recreational and commercial fishing and habitat restoration work.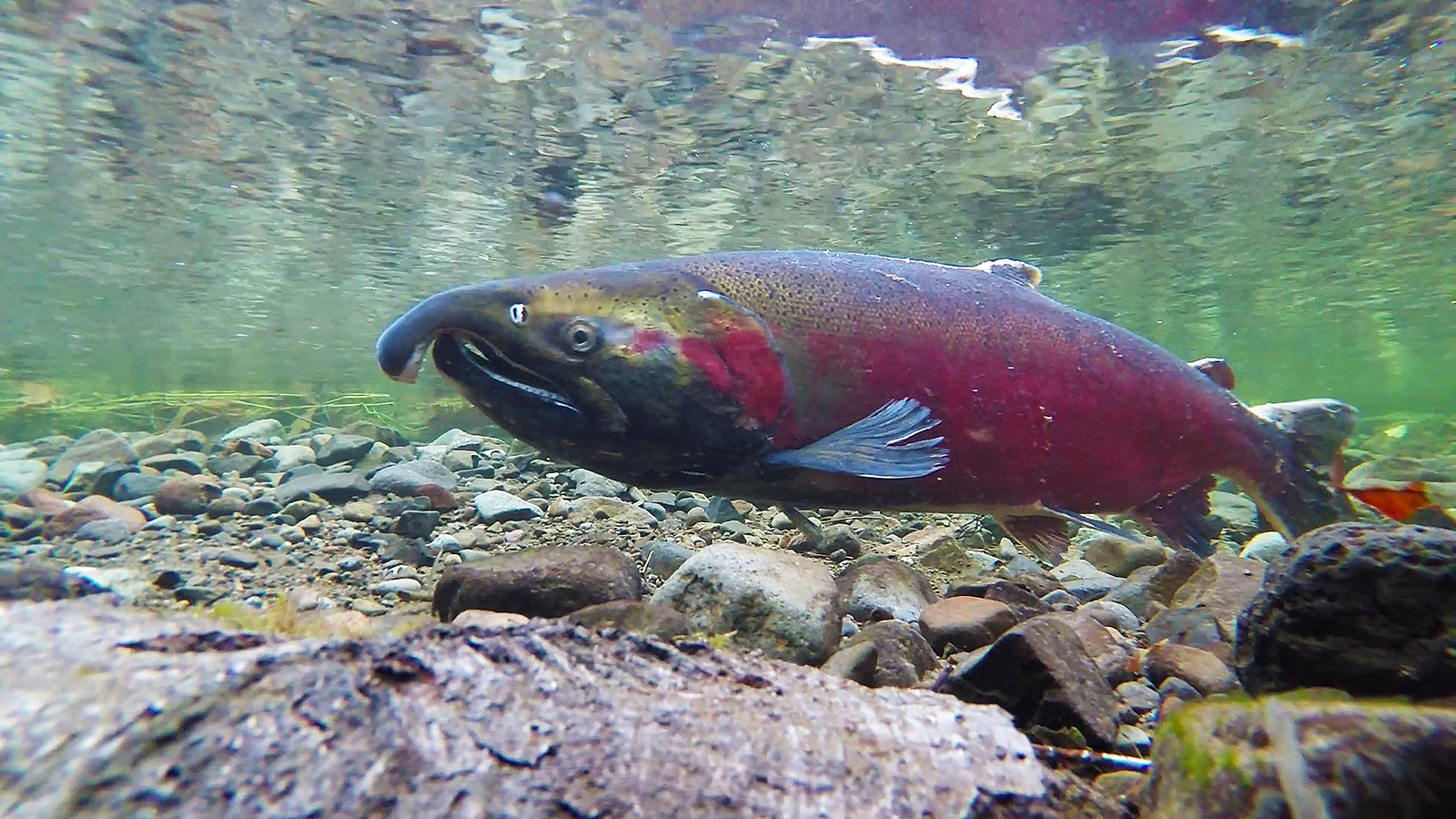 When rivers and streams are reconnected, fish can better access the habitat they need to forage, reproduce, and find refuge from predators and high winter stream flows.
Tribal Coordination
Fish barriers along roads and highways prevent Tribes in western Washington from exercising their treaty-based fishing rights. While progress has been made since 1991, a 2013 federal court injunction requires WSDOT to open 90% of habitat blocked by state culverts by 2030. In the design phase of this project, WSDOT worked closely with the Muckleshoot Indian Tribe to select features that will help revitalize Sunset Creek, opening up access to its vital habitat for native fish species.