This page describes project key features. The designs presented are conceptual. The design-builder will finalize schedules and designs, which may vary from the conceptual designs.
Traffic Flow Improvements
Building this north-south alternative to I-5 requires adjustments to existing roadways and interchanges to accommodate new traffic flow patterns. This page highlights key traffic flow improvements included in the SR 509, 24th Avenue South to South 188th Street– New Expressway Project.
SB I-5 auxiliary lane, SR 516 interchange to South 272nd Street
Following the completion of the new I-5/SR 516 interchange during Stage 1b of the SR 509 Completion Project, WSDOT will extend an auxiliary lane by 1.6 miles on southbound I-5 from the southbound on-ramp at SR 516 to South 272nd Street in Federal Way, near the site of the future Federal Way Link Extension light rail station.
Traffic flow improvements to I-5 north of SR 516 are part of Stage 1b of the SR 509 Completion Project which is already under construction. For more information about Stage 1b, visit the construction project's most recent online open house, held in November and December 2021.
Roundabout Interchanges, South 160th Street and South 188th Street
WSDOT will reconfigure both the SR 509/South 160th Street interchange in Burien and the SR 509/South 188th Street interchange in SeaTac, constructing roundabouts where SR 509 on- and off-ramps meet city streets. At both interchanges, WSDOT conducted traffic studies and simulations to determine the safest and most efficient design for all types of vehicles from large trucks and school buses to cyclists and motorized wheelchairs (using the sidewalks, of course!). In both locations, roundabouts outperformed all other options.
The images below show the current designs for the reconfigured interchanges at South 160th Street and South 188th Street.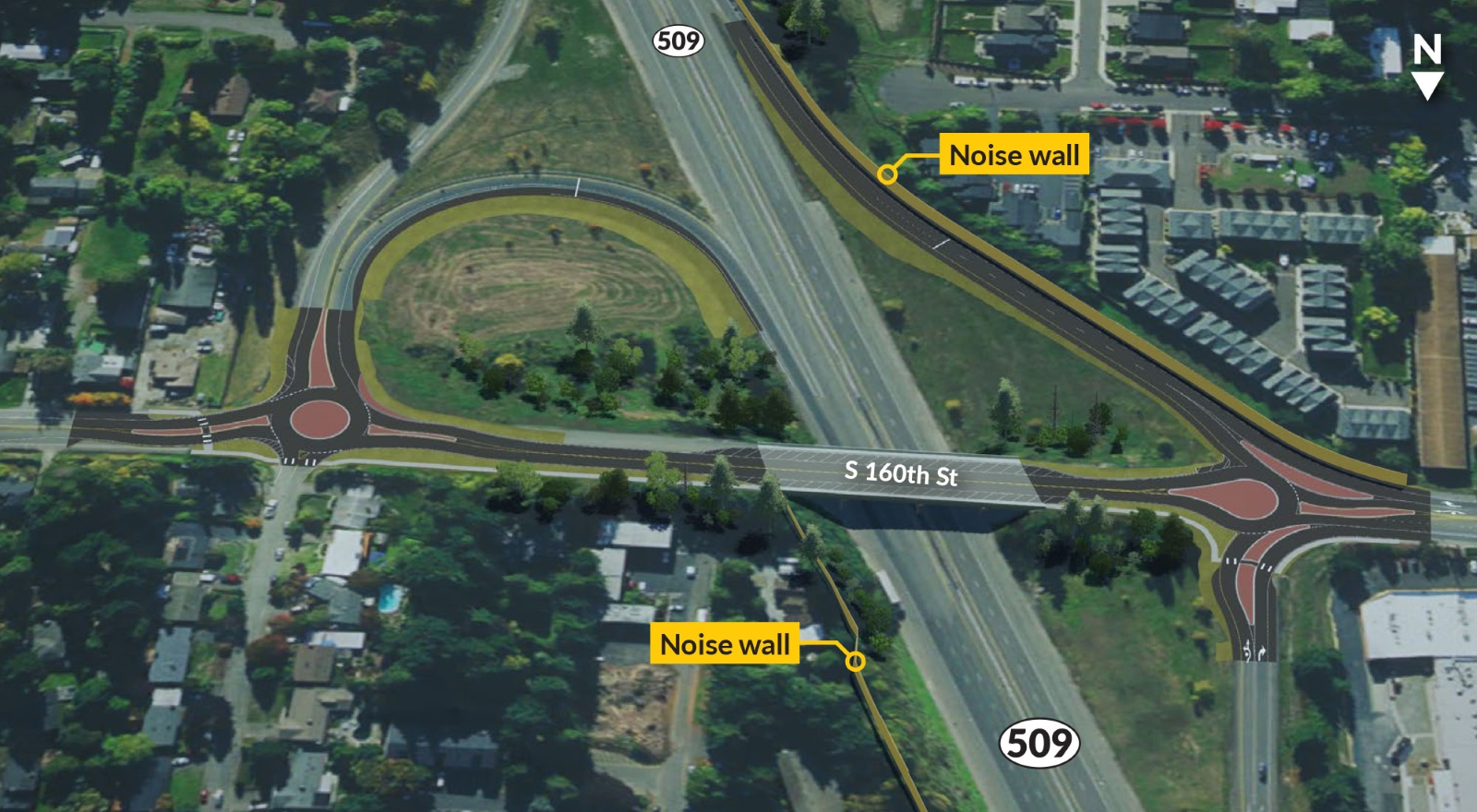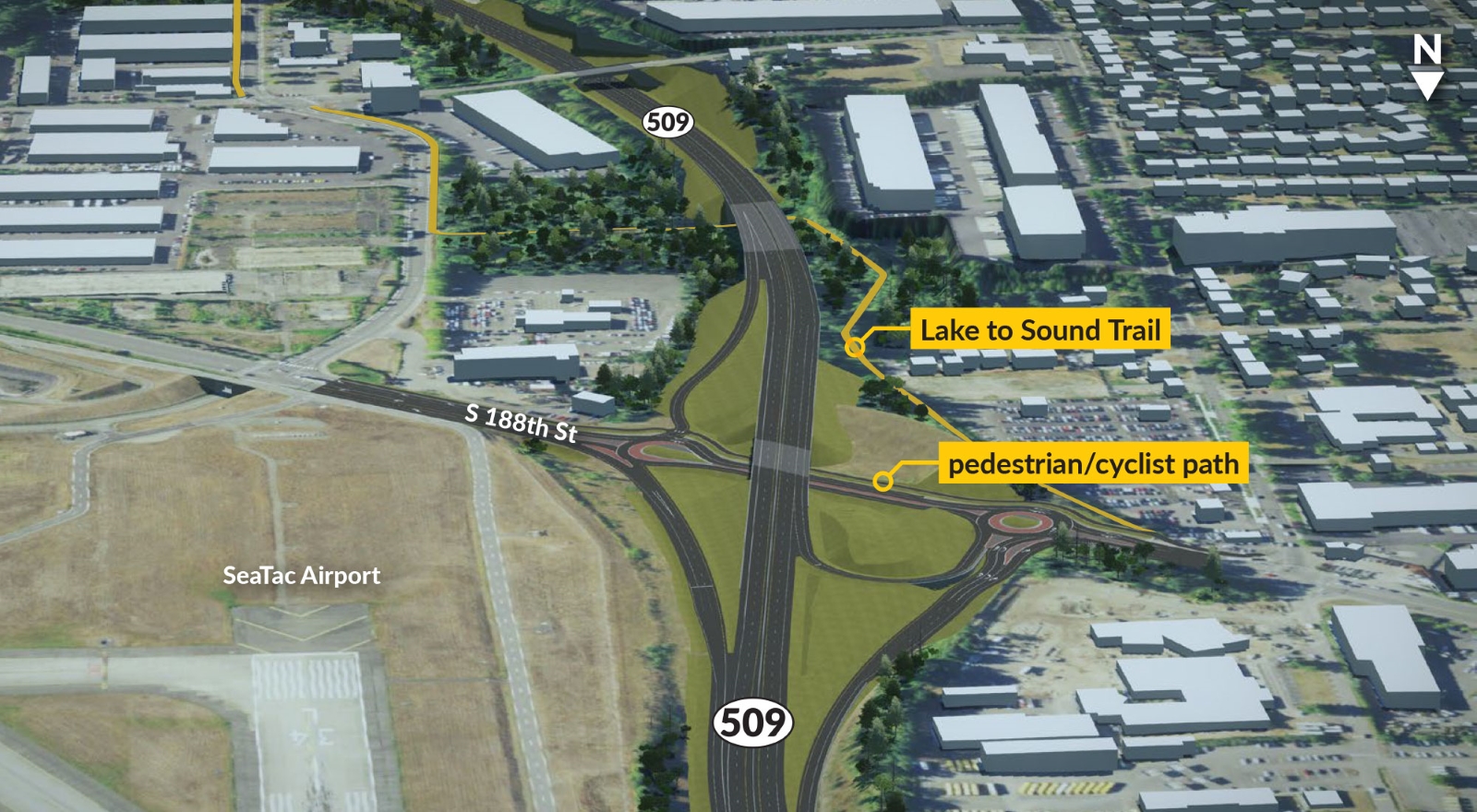 There are more than 100 roundabouts across Washington State that have improved traffic flow and safety at congested intersections and interchanges. Even as roundabouts become more familiar to Washingtonians, WSDOT remains committed to providing roundabout education to drivers and pedestrians. For more information on how to safely drive, walk, roll, or ride through roundabouts, check out WSDOT's roundabout safety guidance.