This page describes project key features. The designs presented are conceptual. The design-builder will finalize schedules and designs, which may vary from the conceptual designs.
SR 509 Expressway
The final two miles of the new four-lane SR 509 expressway extend from 24th Avenue South to South 188th Street in SeaTac, where the new expressway meets up with the existing SR 509 highway.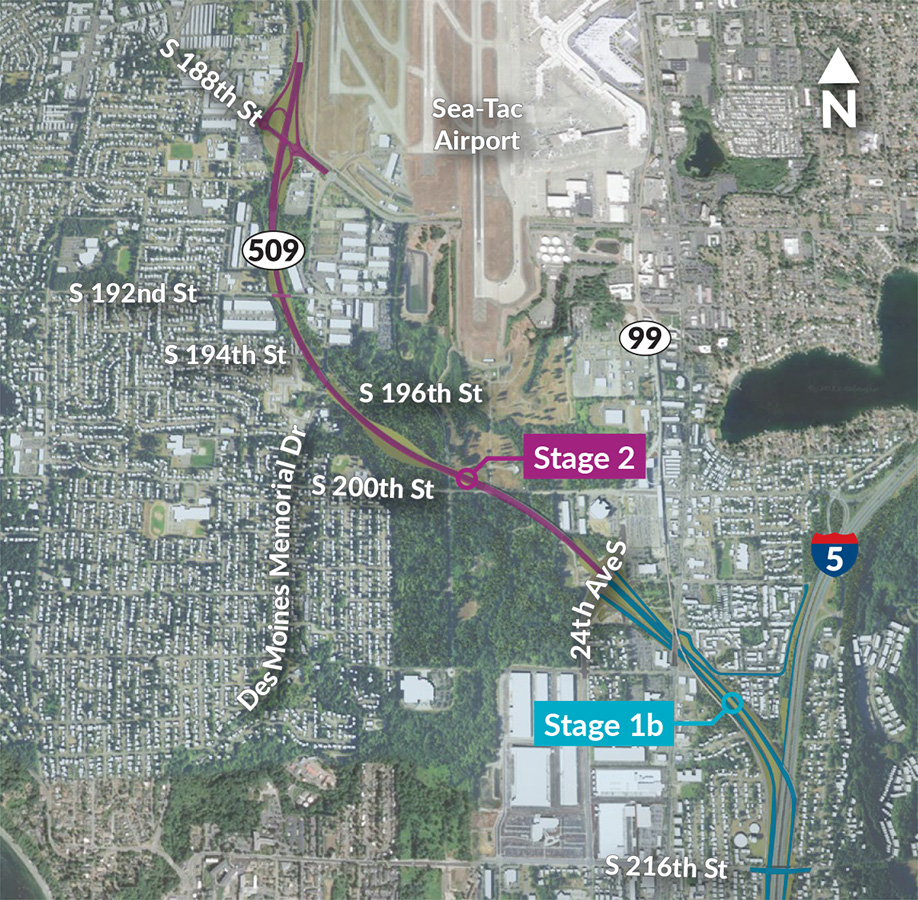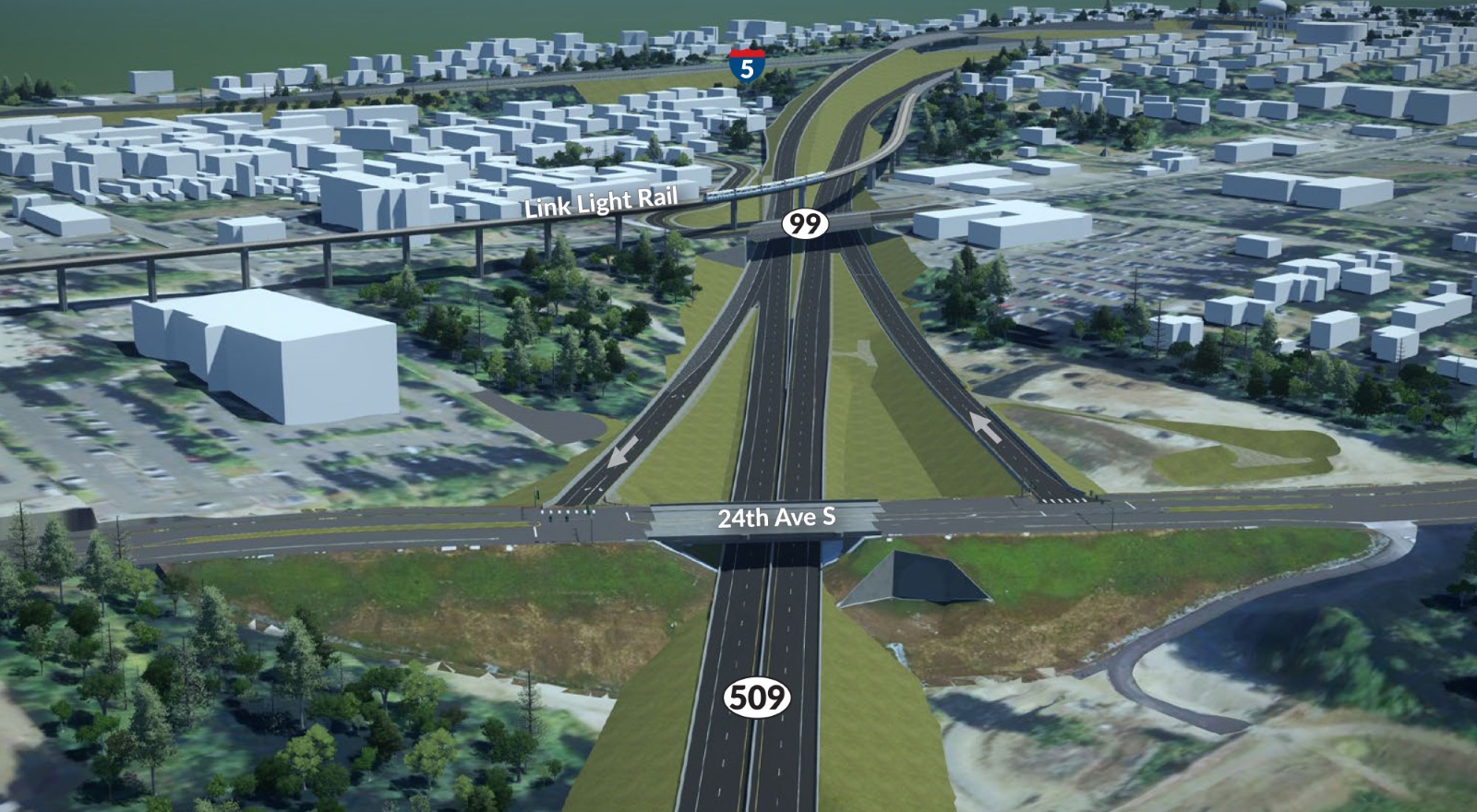 To maintain access to local roadways in the area, the expressway will cross over South 200th Street and Des Moines Memorial Drive and under a new bridge at South 192nd Street. In Des Moines, South 194th Street will no longer serve as a direct connection between 8th Avenue South and Des Moines Memorial Drive. Local access to Des Moines Memorial Drive from South 194th Street will be maintained via 11th Place South and South 196th Place. South 196th Street and 18th Avenue South in SeaTac will no longer serve motorized traffic, instead serving as a critical portion of a new segment of the Lake to Sound multi-use trail, funded by the project.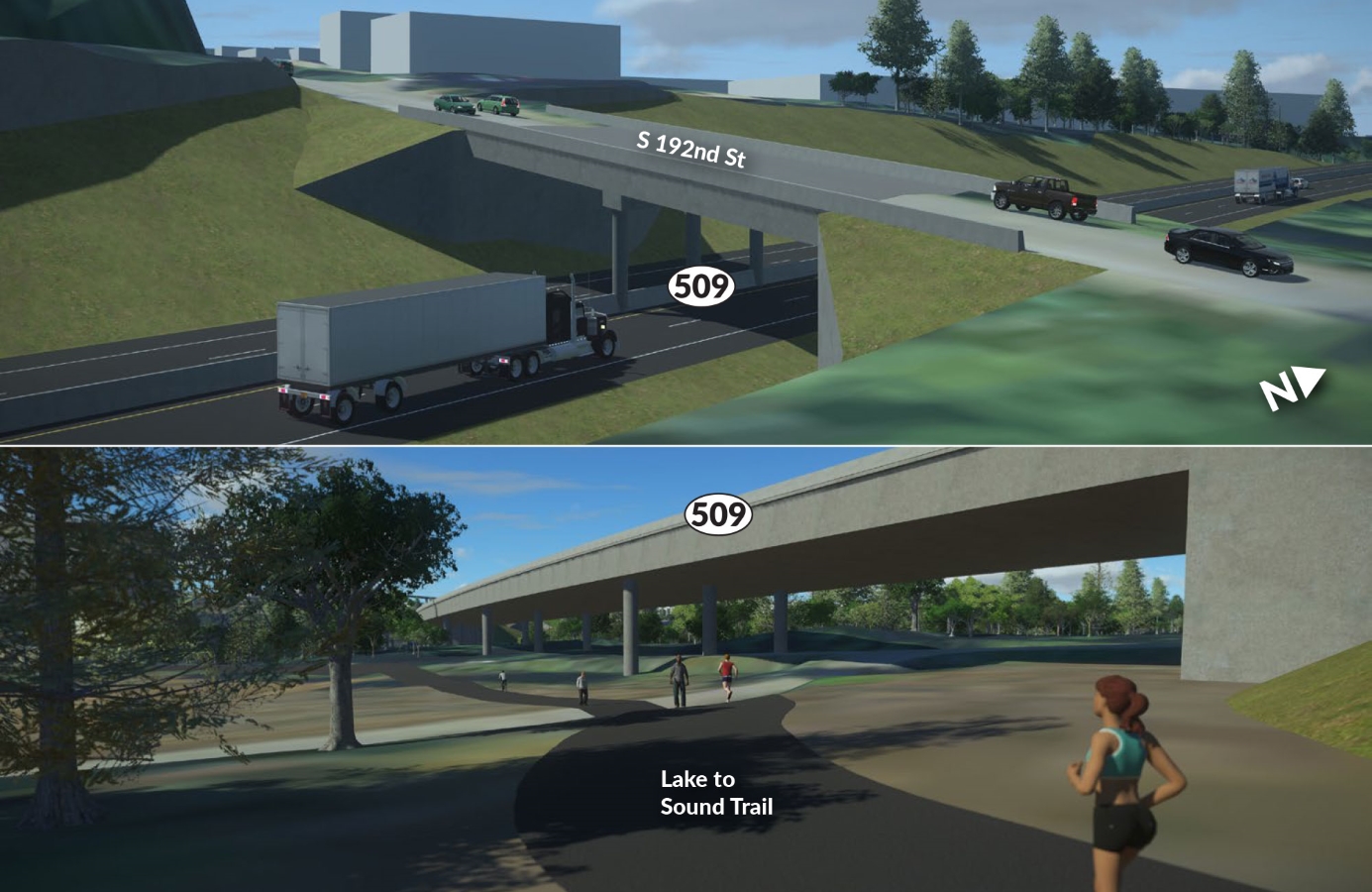 Tolling
To manage traffic demand and generate funding for project construction and ongoing maintenance costs, in 2019 the Washington State Legislature authorized electronic tolling on the new SR 509 expressway. Only the new section of SR 509 (between South 188th Street and I-5) will be tolled; all existing sections of the SR 509 highway will remain untolled.
There will be one toll point (no tollbooth) on the SR 509 expressway located between I-5 and SR 99. Tolling the new SR 509 expressway will enable WSDOT to better manage traffic volumes in the corridor. Providing this express connection to regional ports means freight traffic will be far less likely to use local roads, easing congestion and reducing emissions from excess idling.
Toll rates will vary by time of day and will be set by the Washington State Transportation Commission following a public process scheduled to begin in 2024.