24th Avenue South Interchange
At the northern end of the SR 509, I-5 to 24th Avenue South Expressway Project, our contractor will build a new 24th Avenue South interchange and the new section of SR 509 between SR 99 and 24th Avenue South. The interchange creates access to southbound SR 509 from 24th Avenue South, where several large warehouses are located. It also creates access to 24th Avenue South from northbound SR 509, which makes a new connection to Sea-Tac International Airport that avoids SR 518.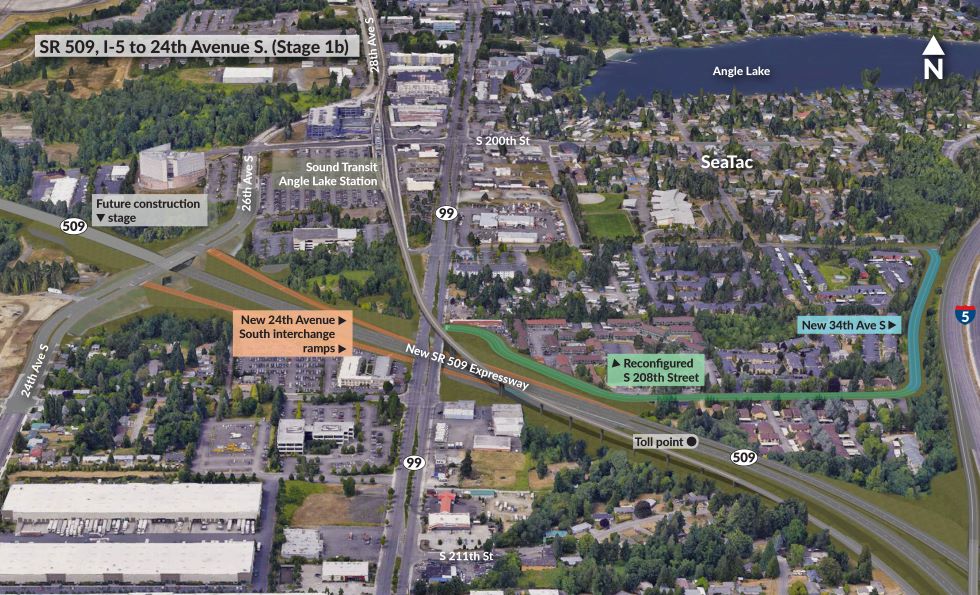 What can you expect
We will build the new ramps and highway during daylight hours and expect limited impacts to area traffic, residents and businesses. There will be some lane restrictions of 24th Avenue South when we connect the ramps to 24th Avenue South.
Schedule
Construction of the 24th Avenue South and SR 509 highway will begin in early 2023 and be complete in early 2024.
Please share any questions or comments on this part of the project on our comments page.