As part of regularly scheduled improvements to US 12, our goal is to create a system that enables safe, convenient access for several types of transportation options – walking, biking, and driving.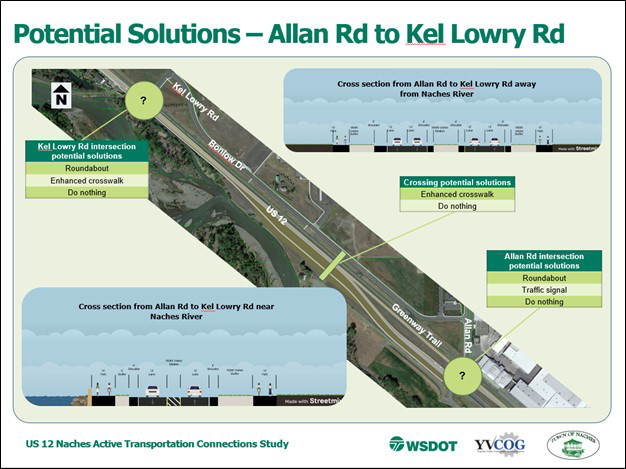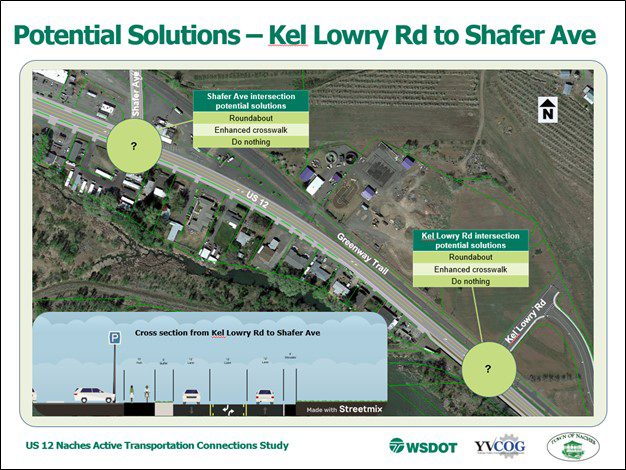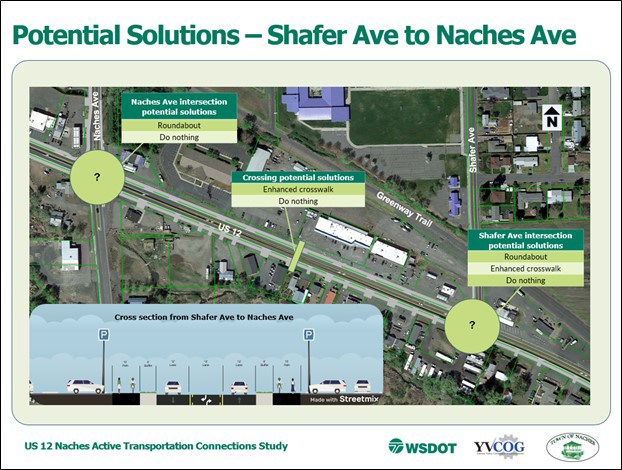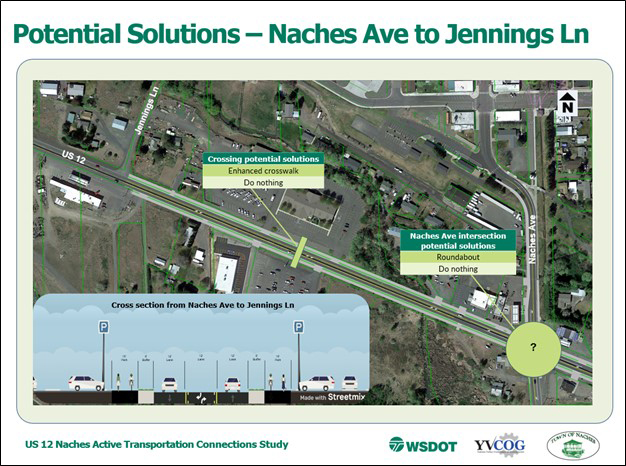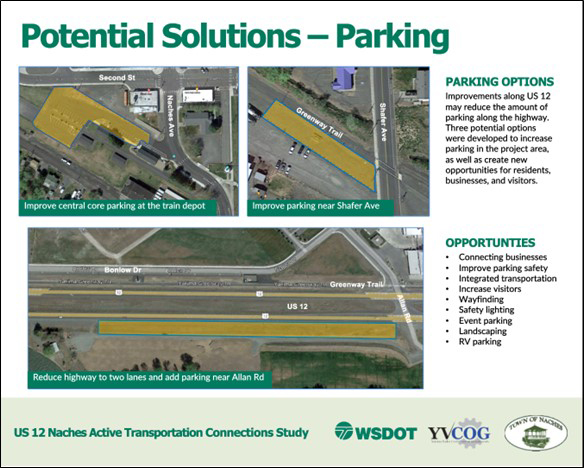 Transportation Improvement Options
Traffic improvement options have been created based on previous survey feedback and traffic data. Options A and B illustrate potential improvements that could be made along US 12.
Option A: Separated sidewalks and bike lanes

Option B: Shared-use path

Crossing Improvement Options
Potential crossing options have been created for multiple locations along US 12 based on
previous survey feedback and traffic data. Images A, B, and C illustrate potential crossing options. Each intersection has different crossing options because only options that could benefit users are listed. If a crossing type could negatively impact users at an intersection, it was eliminated as an option.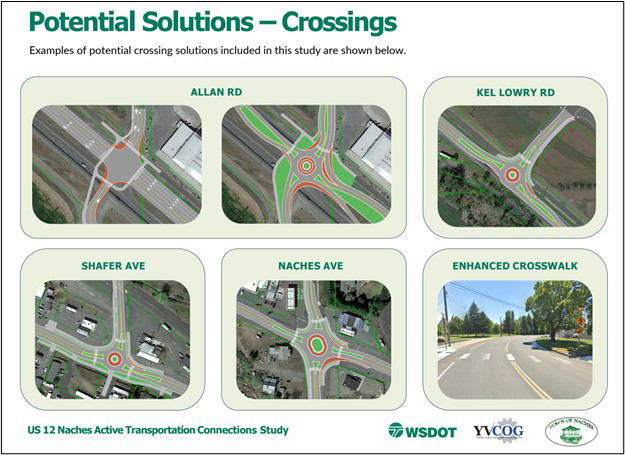 Roundabouts are a safe and effective crossing option for all intersections in this study area, traffic signals are an option for Allan Rd and Naches Rd, and enhanced crosswalks are an option for Shafer Ave and Kel Lowry Rd. Traffic signals are not an option at Shafer Ave and Kel Lowry Rd because they could cause adverse traffic impacts instead benefits to the public.