This online open house ran from January 25 to March 5, 2021. While the public comment window is now closed, WSDOT is keeping the information available for viewing. For construction questions, please contact Chris Hoffman, hoffmac@consultant.wsdot.wa.gov
24th Avenue South Interchange
The following section describes some of the key features of the project. The designs presented are conceptual. The design-builder will finalize the schedules and designs, which may vary from the conceptual designs.
At the northern end of the SR 509, I-5 to 24th Avenue S. Expressway Project, our contractor will build a new 24th Avenue South interchange. The interchange creates access to southbound SR 509 from 24th Avenue South, where several large warehouses are located. It also creates access to 24th Avenue South from northbound SR 509, which makes a new connection to Sea-Tac International Airport that avoids SR 518.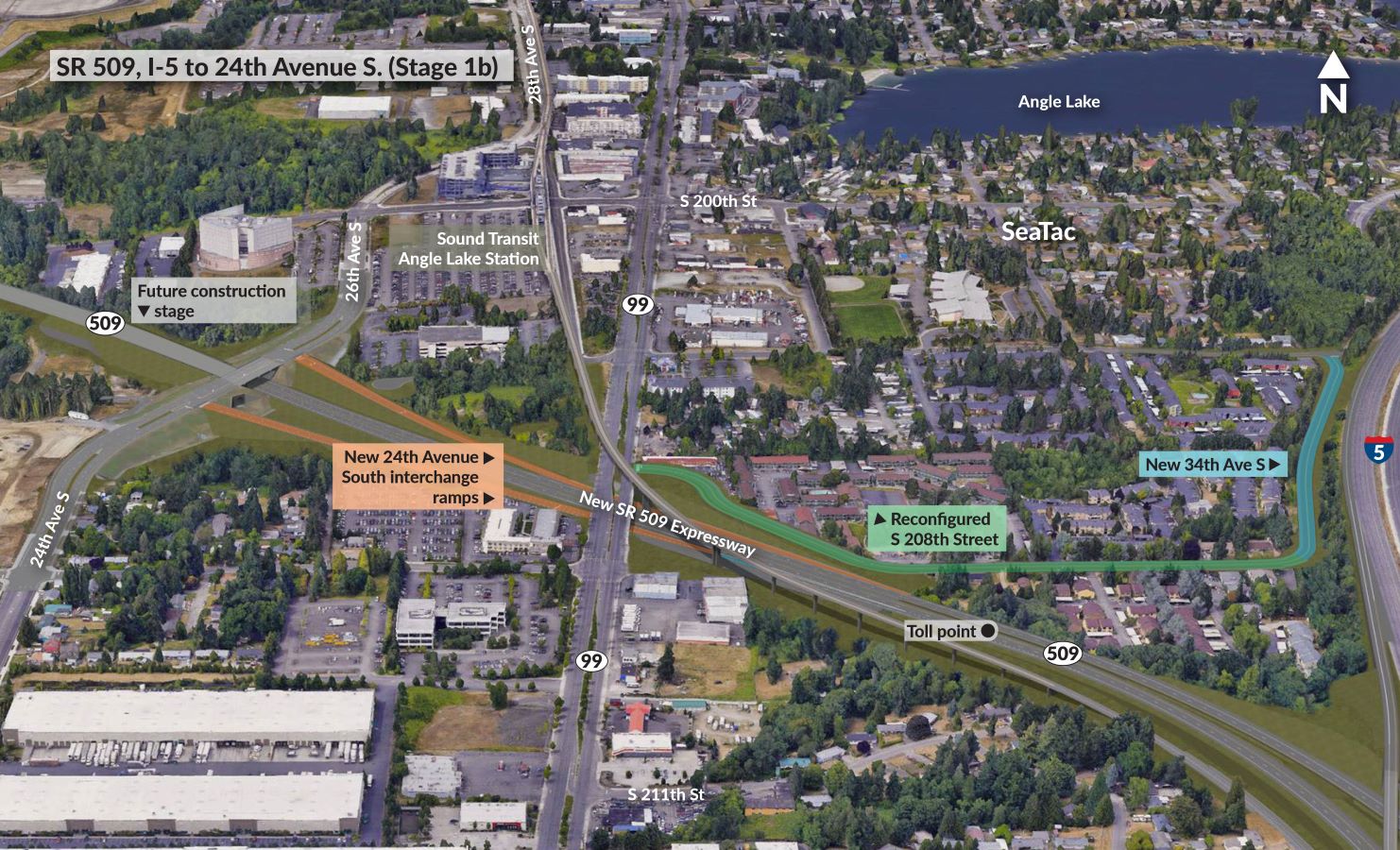 Construction impacts
Because WSDOT has purchased property needed to construct the interchange and highway in this area, we expect limited construction impacts. Construction should not impact nearby roadways, except when the on and off ramps are connected to 24th Avenue South.