Welcome to our online open house!
If your plans in 2023 include a trip to the Olympic Peninsula, add extra travel time. No matter how you travel, you're likely to see Washington State Department of Transportation hard at work on Olympic Peninsula highways. WSDOT construction and maintenance crews will make improvements to sections of US 101, and State Routes 19, 20 and 104 in Jefferson and Clallam counties throughout 2023. Read on to learn about the different projects and how you can know before you go.
The work will occur from the Hood Canal Bridge to Port Townsend, and along US 101 north of Quilcene all the way to Port Angeles and points beyond. Projects include building roundabouts for safety improvements, repairing bridges that are critical to the region's transportation infrastructure, and improving fish passage which is vital to a healthy ecosystem.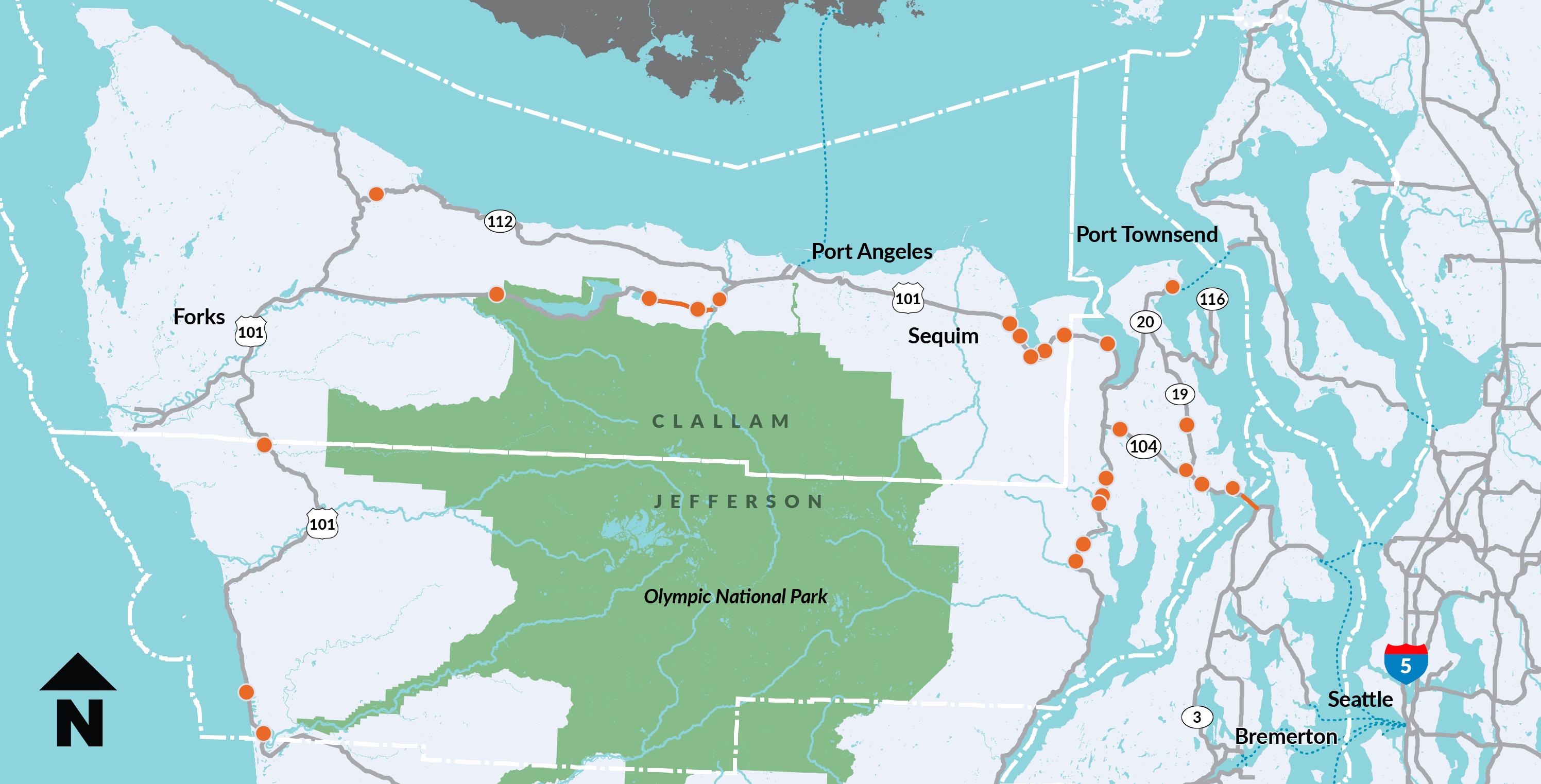 Some of this work will only require minor slowdowns, but there are a few projects that could bring hours long road closures, detours, or extended wait times.
Make sure you use our travel tools before you head out the door. These include the WSDOT app, and travel center map. Both provide advance notice and real-time information about roadwork on state highways.
Work zone safety
The people in work zones are spouses, parents, children, siblings and friends. They all deserve to go home safe at the end of their shift. Please pay attention in work zones to help save lives. Slow down. Be kind. Pay attention. Stay calm. Plan ahead.