Existing conditions
Two streams run under SR 202 near Northeast 124th Street and feed into the Sammamish River. One is an unnamed tributary that crosses the roadway north of the intersection. The other is High School Creek which runs diagonally through the intersection. Historically, both streams have provided habitat for coho salmon, resident trout, steelhead, sockeye and sea run cutthroat. Over the years, these streams became blocked by the aging culverts and are no longer passable for fish.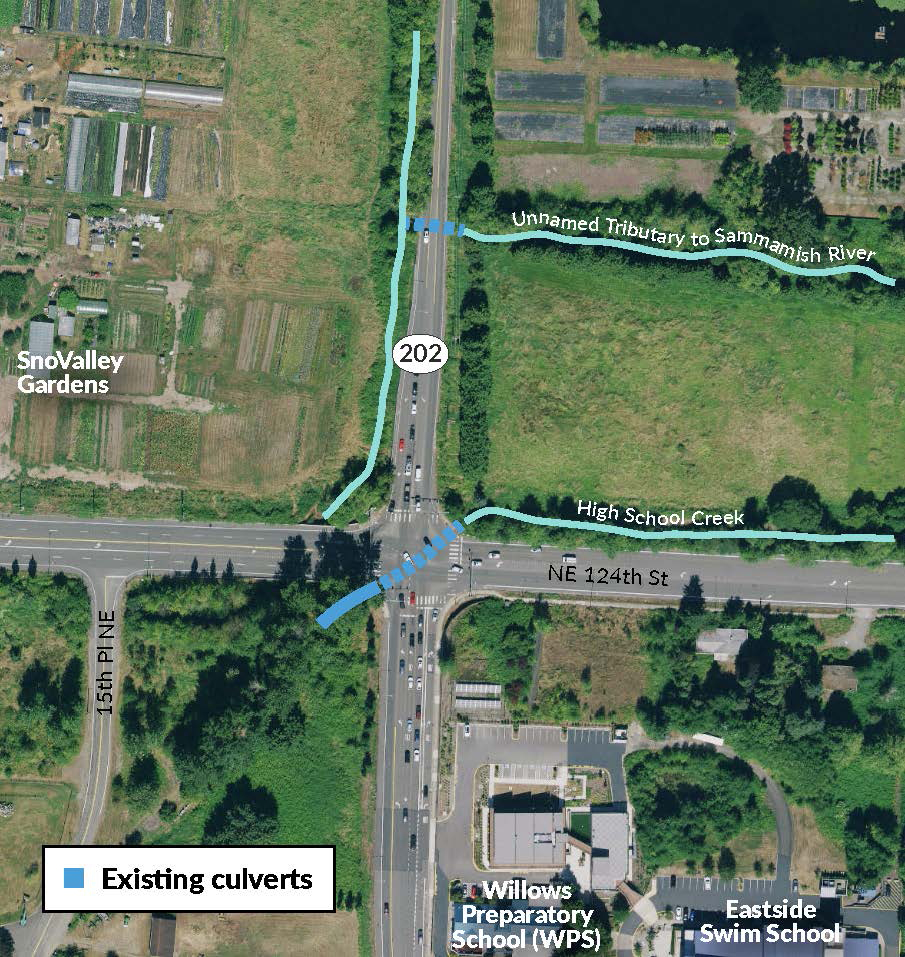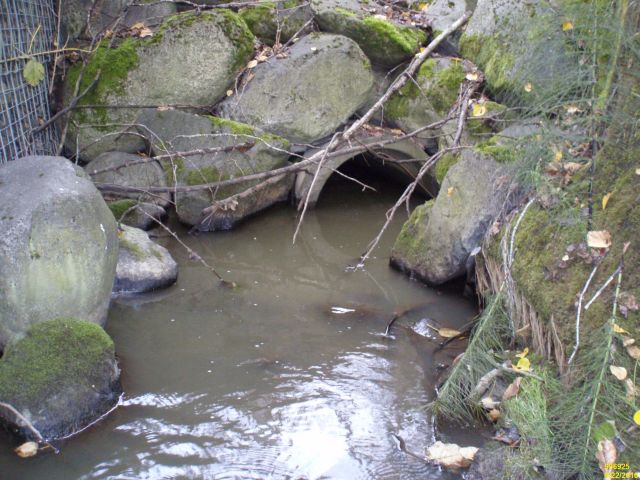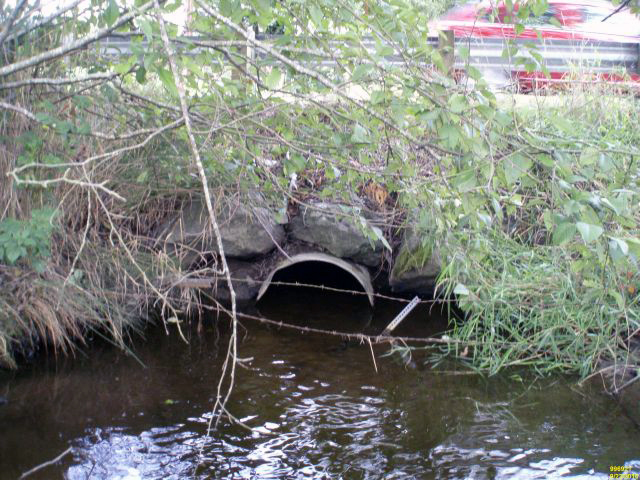 New culvert
A single culvert will be constructed below SR 202 just north of the intersection. The new fish passage will be 25 feet wide, 10 feet tall, and 100 feet long, providing plenty of space for spawning fish. High School Creek and the unnamed tributary will be realigned to merge and feed through the new culvert. Crews will also create more natural creek channels. In all, the project is expected to create almost 3.5 miles of new habitat.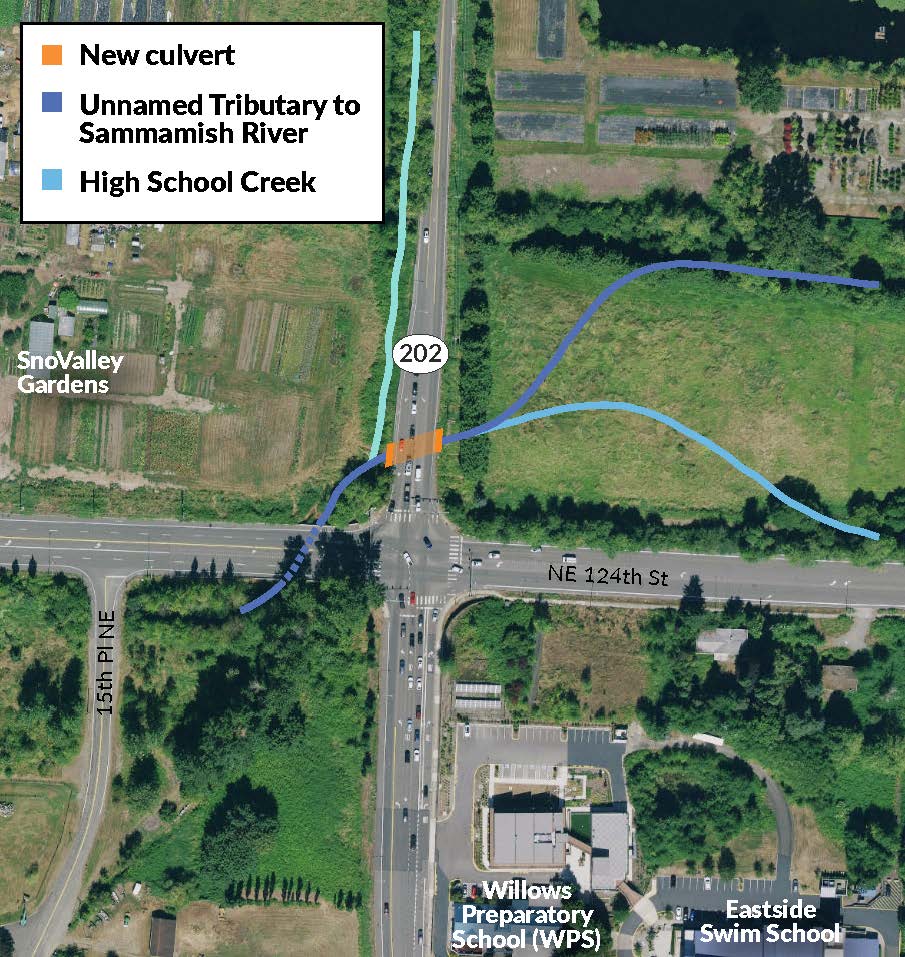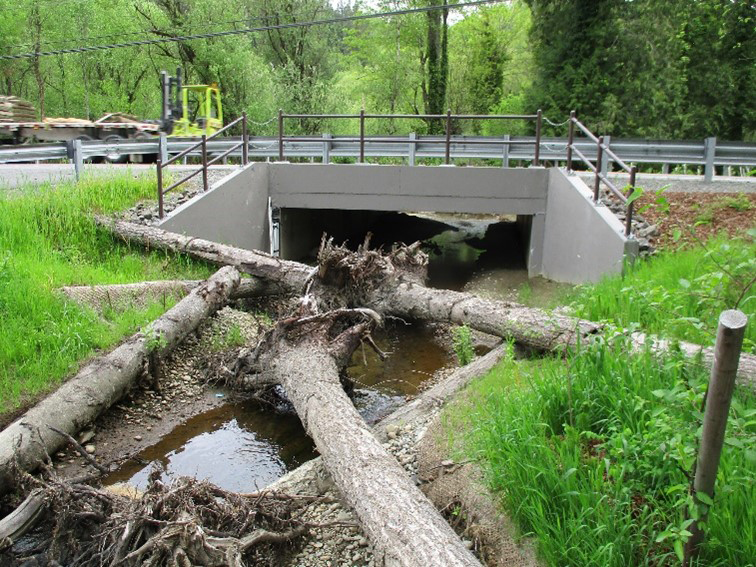 Background
Construction of fish passages is typically done outside of "fish windows" when there are fewer fish in the streams. However, this particular project has a limited amount of in-water work, which means there is more flexibility for timing the construction. Other factors, like crew or material availability, could potentially affect the schedule.