Welcome
In 2023, contractor crews working for WSDOT will install a new fish passage below State Route 202, also known as Redmond-Woodinville Road.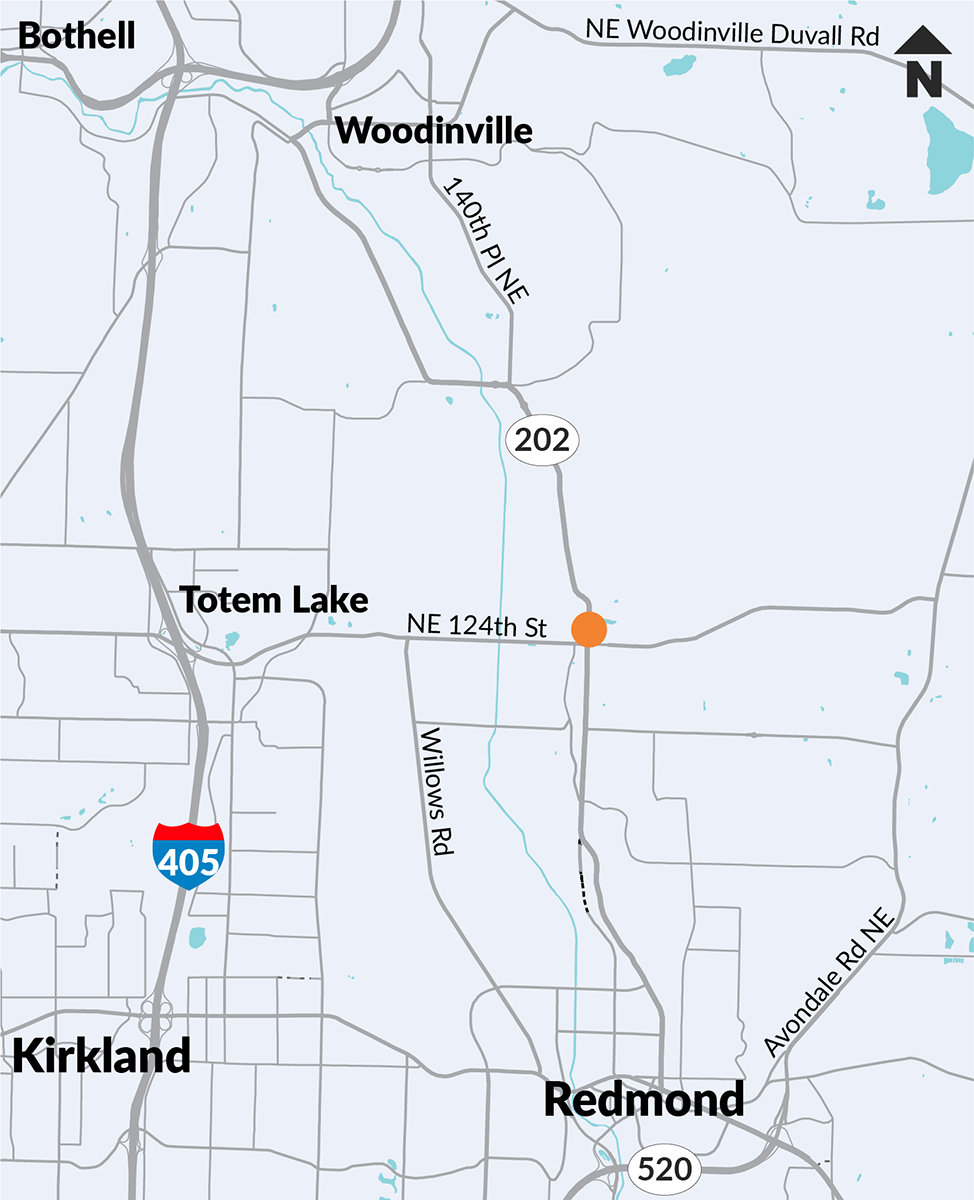 We need the public's help as we determine when to schedule a five-day closure of SR 202 just north of Northeast 124th Street in 2023. Construction of fish passages is typically done during "fish windows" when there are fewer fish in the streams. However, this particular project has a limited amount of in-water work, which means there is more flexibility for timing the construction. Other factors, like crew or material availability, could potentially affect the schedule.
Let us know if there are particular dates we should try to avoid or if there are other considerations we should make for neighbors, businesses and commuters. Submit comments and questions on the feedback page through Tuesday, May 31, 2022.